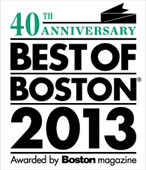 Welcome to Allston Car Wash
Dear Customers,
The car wash is now open for exterior car washes only! We are following the governor's guidelines which means that customers must remain inside their vehicle for the duration of their visit. We are accepting both cash and credit cards, however credit is the preferred method of payment.
Once we are allowed to do interior cleaning, for any Full Service car wash or package, we will be offering to disinfect commonly touched areas of customers vehicles free of charge while our supplies of sanitizing wipes last. This will include areas such as the door handles, steering wheel, console, and shifter.  We realize that this is an imperfect process and can't guarantee this will completely sterilize the vehicle, but we feel that every little bit can help the community stay healthy.
We hope everyone remains healthy and safe!
Sincerely,
Allston Car Wash